SCAFFOLDING FOR CONSTRUCTION AND MAINTENANCE
Insulation & Scaffold Professionals specializes in delivering high-end scaffolding for construction and maintenance purposes. With safety as the cornerstone of our mission statement, our services encompass various aspects of the scaffolding industry including but not limited to Outages, Maintenance and Scaffold Rental.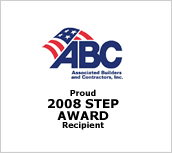 We currently serve in the Permian Basin and several other parts of the country as the trusted scaffolding contractor and supplier of shoring products for the construction industry. Our success is primarily driven by our ability to combine advanced technology, skilled labor and quality equipment to exceed client expectations. Our unique scaffolding units are known for reducing project costs.
ISP specializes in Scaffolding for Construction & Maintenance, Refineries, Fertilizers & Chemical Plants, Heavy Support for Shoring, Testing & Inspection, Ship Building Repair & Maintenance, Personal Access, Mechanical Construction, Overhead Transmission Lines, Seating Stands and Stages for Events, Aluminum Mobile Towers and for Repair Work in the Power, Oil & Gas sectors. Scaffolding materials used by ISP are the heavy duty tubular scaffold popularly known in the market as the System scaffold, Cuplock and combination of Tube and Clamp.
While customer satisfaction is our main goal, safety remains a core principle. ISP possesses a vast workforce highly trained in structural setup. In addition, our services and operations not only comply but exceed all relevant health and safety regulations and guidelines within the construction industry.