WHO ARE WE AT ISP...?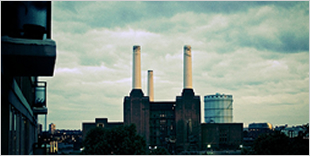 Insulation & Scaffold Professinals, LLC (ISP) is a service oriented organization providing installation of insulation for Commercial / Industrial Mechanical Systems.
We strive to be the leading Commercial / Industrial Mechanical Systems contractor in our covered area. We provide high quality results on projects in the Commercial, Industrial and Oil & Gas markets.
ISP was founded by Luis Jimenez in 1999. His vision is to provide superior products and services, creating value to the general contracting industry.
Our employees are highly trained in the industry and are committed to providing reliable effective customer service as well as top-of-the-line product.
HISTORY
ISP is a family owned and operated business established in 1999 by Luis Jimenez, who had extensive on-the-job experience from starting as helper to supervising crews of 40+ hands.
Always with his Sons and Daughter, and their full support by his side and as the team of skilled insulation mechanics, project managers and estimators continue to grow, they bring extensive and varied experience to every facet of ever job.
ISP expanded to Texas in 2007 and a second branch in Odessa, Texas was formed. Today ISP continues to grow with value and reliability as the catalyst.
ISP's vision is to provide unequaled value to the three pillars on which our success is built on: our Faith, our People, and our Communities. By practicing and sharing our Faith, providing industry leading insulation and scaffolding technologies, support and service.
Our reputation for Service, Quality and Reliability has been accomplished through our focus on performance through teamwork, maintaining long-term relationships with our customers and suppliers, and exceeding our customer's expectations.
We adhere to core values of fairness, honesty, and ethics that guide every aspect of our business and we are proudly committed to safety in our products, the environment, and our workplace.