SAFETY
Safety is of utmost importance to Insulation & Scaffold Professionals, and our record substantiates it. Our company conducts specialized safety/training for employees in the following areas: Safe work practices, safety supervision and enforcement, tailgate safety meetings, emergency procedures, incident reporting, first aid procedures, accident investigation, new employee orientation, and fire protection and prevention.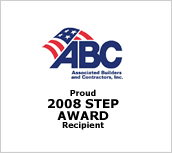 When it comes to project execution it is our policy, as an employer, to be responsible for providing a healthful work environment for our employees. ISP's goal is to complete every project with zero accidents. We put safety as our number one priority. It's our strong commitment to Safety and concern for our employees well being that makes ISP the first choice for insulation contractors.
All ISP employees participate in the MUST Drug & Safety Program and all project managers takes full responsibility for the safety performance and well being of every person on his or her project. To that end, ISP has a comprehensive Company Safety Policy, which we are strictly committed to.